Big Blunt Shop
International Partner

Big Blunt Shop proudly endorses and supports several high profile Indonesian & International musicians with our products. Further to that, several of those musicians are internationally recognised endorsees of those products.
Bloodshot Bandits (USA)
-
Hip-Hop/Rap/Rapcore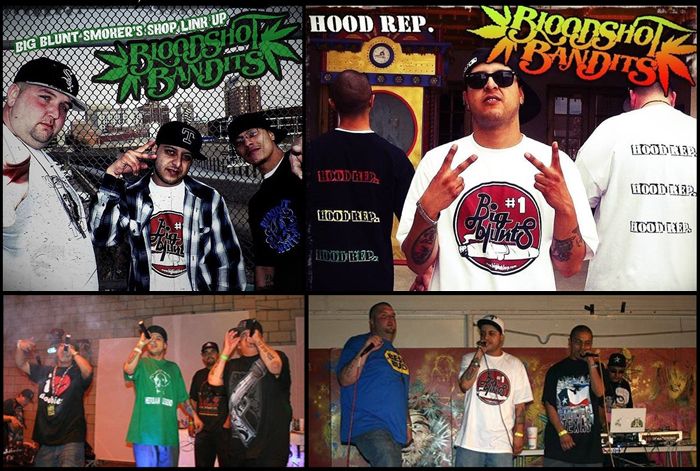 Bloodshot Bandits
is a hiphop group formed in El Paso Texas, which consists of Rappers Saint Sludge The Souths Finest HIgh , Paul MerL-Z King of the Kitchen, One Hundo and Dj Phame. Power hitting jams, and layed back sounds with a good feeling.
Bloodshot Bandits are one of our partners in the USA, they are coming to offer music that can bang you guys enjoy while you enjoy your time 420.
Bloodshot Bandits also promote us, and most specials, they are putting us into their video & song.